RECOMMENDED BY Paediatricians,
psychologists and teachers
LASTS 12 FULL WEEKS
The journaling time preferred by kids
GOLD AWARD WINNER
Junior Design Award 2020/21
RATED 5 STARS
Based on over 500 reviews
A daily journal to promote happiness and develop positive thinking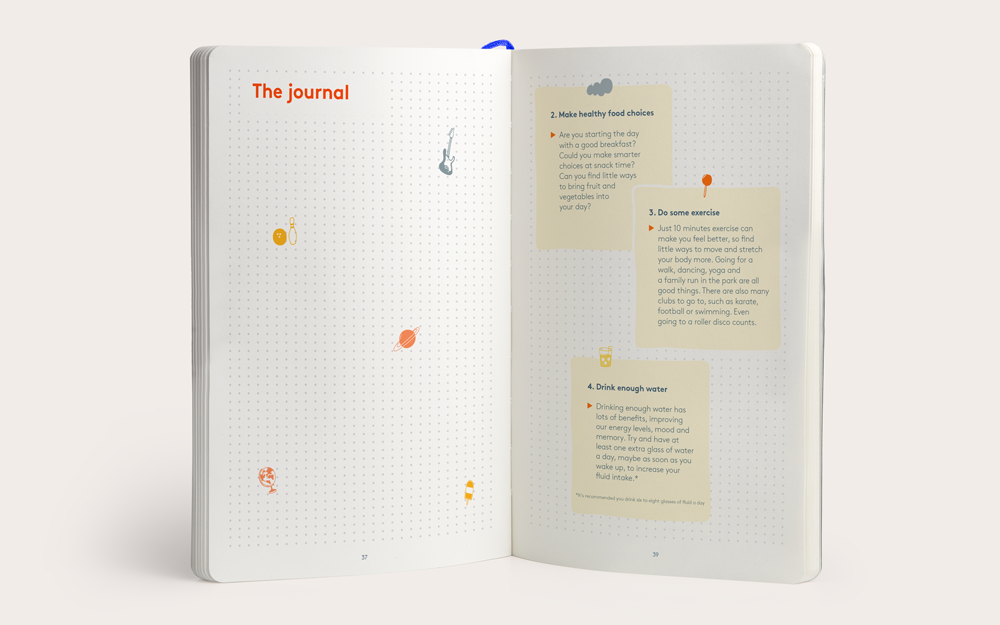 Teen Journal
$41.00
Introducing
The HappySelf Journal
Following on from the success of our Junior edition this journal brings you the same goodness but for an older audience. Perfect for both young and older teens (as well as adults!) this daily journal is based on scientifically proven methods that promote happiness and develop positive habits and mindset. Spend just a few minutes a day with our beautifully designed pages to express gratitude, reflect on the emotions of the day and think about your actions.

1
Think about all that is happening this week ​
​
2
Free space to doodle or write as you wish

3
We'll help you work on healthy habits every week




4
Quote or affirmation of the day to help you be positive and strong

5
To help you reflect on the emotions of the day

6
Daily gratitude practice to focus on the positives

7
These checklists will help you be mindful of your actions


'It gives me time to reflect'
'It calmed me down a lot'
'I feel relaxed and aware of what happened that day'

Feedback from a Year 8 class
Happier,
more mindful,
more grounded,
less stressed

Just a few minutes a day
'Happier', 'more mindful', 'more grounded' and 'less stressed' - these are the words most often used by the teens who tested our journals. We can all do with a bit of time out to reflect on our day. But in our increasingly busy and switched on world this can be hard to do. Our beautifully crafted journals bring a calm and safe space to your day and just a few minutes of quite reflection is all that's needed to feel the benefits that journaling brings.
Laying the foundations for happiness and wellbeing
Filled with simple practices from the latest research on the science of happiness our daily pages will foster the habits that have been shown to impact of happiness and wellbeing. Our daily pages include gratitude practice and prompts to encourage kindness, a positive mindset and emotional intelligence. Our weekly spreads help with the daily routines and habits that support wellbeing such as sleep, mindfulness and connection. All beautifully presented in a way to make our journal a much cherished part of the day.
Teen Journal
$41.00
Shipping globally from the UK